Apple's latest generation iPhone 7 & 7 Plus could be a real fancy phone for all the wonders that impressed us. And it never slips your mind that the luxurious phone does need perfect protection or some useful accessories to make it play its role better. Other than the 6 best iPhone 7 and 7 Plus accessories we recommended previously, we still want to dig into the power backup as well as the outside protection for iPhone 7 & 7 Plus.
iPhone 7 & 7 Plus power banks are very popular on the market and they usually feature huge capacity and compact size for the sake of conveniences.
iPhone 7 & 7 Plus battery cases are a new type of backup power and protection that offers the phone battery and protects it well in a graceful manner.
1. Poweradd 2GS 10000mAh Power Bank

Let alone the 10000mAh High capacity and 2.1A adapter for fastest charging time, Poweradd 2GS is well built with superior aviation aluminum for durable hardness as a power bank. And it's one of the most typical 10000mAh Power Banks You Can Buy Under $20.
In addition, we also highly recommend the new Compact PD 20W 10000mAh power bank which only cost $19.99.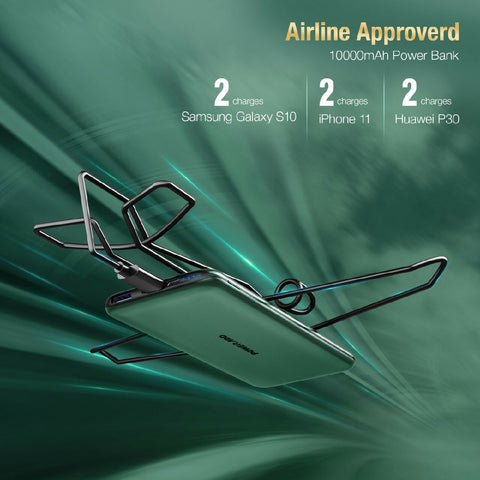 2. Anker 2nd-Gen 16750mAh Portable External Battery Charger

This is a fascinating power bank with an actual High-Capacity 16750mAh and a fresh exquisite design. It's known as an outstanding power bank for iPhone 7 and 7 Plus for its charging ability and Premium Panasonic cells that convince you of the quality and safety.
3. UNU battery case for iPhone 7

This battery case serves as a perfectly fit case for your iPhone 7. You would barely feel it any thicker. Despite slight thickness, it's able to back up the phone's battery and protect it in an all round way. It sounds like a good idea for your iPhone 7 to be outfitted with such a new and powerful battery case.
4. Jeckery Bolt 6,000 mAh with Built-in Lightning & Micro USB Cables

The most different feature of this power bank is the "no need to carry any charging cable" because of its built-in style lightning and Micro USB cables. The convenient pocket-friendly size and the neat and practical design allow you to reload your iPhone 7 easily.
5. Apple iPhone 7 Battery Case

Use this battery case for your phone. It feels like it's wearing a bulletproof vest. Actually it does provide good protection and decoration for iPhone 7. Besides, it also works as a power bank to power the battery level while it's running out.
The 5 best power banks and battery cases we recommend may outscore each other in some advantages based on specific purposes they might serve you. They could be and they sure are the top 5 to recommend either way.