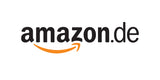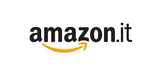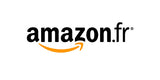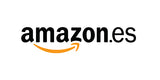 Power for all. New arrivals universal power bank 20000 mAh portable charger for all your devices at affordable price.
Poweradd Pilot 4GS Plus Professional Cell Phone Power Bank Portable Charger With Lightning Cable
Power Bank With Lightning Input - The built-in Lightning Connector, certified by Apple, with which you'll need only one cable to carry around on your trips with great conveniences to recharge your Apple devices.
Fastest Power Bank Charger -- Dual USB Ports
Poweradd Pilot 4GS Plus Apple Lightning 20000mAh Portable Power Bank has two USB ports, featuring 5V/3A(Max) for each port, and a 5V/2A input. The dual USB port power bank are available for two of your devices to charge simultaneously, which is obviously time-saving, practical and humanized. The 5 V/3A(Max) ports give your device the fastest charging time. And the micro USB port is used to charge Pilot 4GS Plus itself beforehand or to charge micro-USB-enabled devices. Pilot 4GS Plus can be charged by the USB port as well. Besides, Pilot 4GS Plus has more than 500 charge cycles during its span of life.
High Capacity Power Bank -- Huge Power Reservation
Pilot 4GS Plus battery pack contains a powerful 20000mAh battery which can store a world of power. To fill up this massive reservation of power, it takes approximately 10 hours to charge Pilot 4GS Plus fully. When the Pilot 4GS Plus battery pack is charged up, it can provide your devices a great amount of power. For example, the battery pack can fully charge all iPhones 6S eight times, or a Galaxy S6 five times. If the Pilot 4GS Plus power bank is left unoccupied, the internal reserved power can be well kept for future use for six months.
Intelligent Protection Power Bank
Pilot 4GS Plus portable power bank is constructed with high-tech grade A high-energy lithium polymer batteries which are by far more durable than ordinary ones. The advanced li-polymer battery cells and built-in micro chips can totally cure malfunctioning problems, such as overcharge, over discharge, overheating and short circuit. Your worry-free use and the long life span of both your devices and the battery pack will be completely guaranteed due to reliable intelligent protection.
Creative Appearance Design
Pilot 4GS Plus high capacity power bank does have a distinctive fashionable appearance, with a small size of 7.9 x 5.4 x 1.1 inches, just slightly bigger than an iPhone. And it weighs in at only 1.3 pounds. The lightweight cellphone look-alike battery pack is visibly quite portable for users.
Universal Power Bank Compatible Phone Models:
Apple: iPhone 5s,5c,5,4s,4,3gs,iPad,iPad 2,iPad Air,iPad 4,iPad mini,iPod,iPod Touch Nano(Apple adapters not included)
Samsung: Galaxy s4 s4 mini,Galaxy s3,Galaxy note 3,Galaxy note 2,Galaxy s i9000,verizon Galaxy s3 i535,at&t Galaxy s3 i747,sprint Galaxy s3 l710,t-mobile Galaxy s3 t999,t-mobile Galaxy s2 t989,at&t Galaxy s2 i777,at&t Galaxy s2 skyrocket sgh-i727,Galaxy nexus,fouce s,infuse
HTC: HTC One, Nexus 5
Google: Nexus 4, Nexus 7, Nexus 10
LG:: nexus 4,optinus 4x,2x,v,s,t,3d,7
Nokia: 710,800,n8,n9,lumia 1020,920,820,900
Motorola: bionic,atrix 2,triumph,x phone,droid razr
Others: Amazon Kindle,Kindle fore,nexus 7,Blacknerry z10,torch curve 9900,9360,9320,Sony Ericsson xperia arc s,sony xperia z,x10,psp,nook color,mp3,mp4,mp5,gopro
Pilot 4GS Plus Power Bank Specification:
Input(lightning port): 5V/2A (Max)
Output: USB1-5V/3A; USB2- 5V/3A. (Max)
Dimensions: 7.9 x 5.4 x 1.1 inches
Weight: 1.3 pounds
Package:
1 x Poweradd Pilot 4G Plus
1 x 8-Pin Lightning Cable
1 x Micro USB Cable
1 x Feedback Card
1 x User Guide
---
How long does delivery take?

---
Usually 3-7 business days.

What countries do you ship to?

---
US only.

How would PoweraddMall ship my order?

---
USPS and UPS are our logistics partners to ship out PoweraddMall products. we will choose the carrier that we think works best for our customers.
Can I change the delivery address of my package after it has been shipped out?

---
Unfortunately, we cannot change the shipment once the product is en route.
Any questions, please contact customer support at service@ipoweradd.com.
If you are having an issue with your Poweradd product and request a return or an exchange, we will try to solve your issue as soon as possible.
Please email direct to service@ipoweradd.com for your Return / Exchange request. Poweradd will promptly proceed with your request.