Buy from Amazon: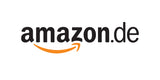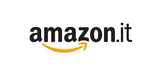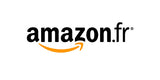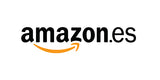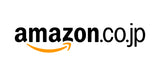 Poweradd Pilot X7 20000 mAh Portable Charger Power Bank Black / Red Color

Professional Power Bank Specification
Model Number: Pilot X7


Color : Black / Red Color
Battery Type: Li-ion battery
Capacity: 20000mAh
Rated Input: 2.0 A
Rated Output: 3.4 A
Features: Portable, ultra slim, 2 USB port, lightweight, high capacity, for all mobile phones
Multi-protections: short circuit, over charge, over discharge, over current, over load, temperature protections etc.
Quality Warranty: one year
High Capacity 20000mAh battery pack - Never run out of power, Keep your devices charged up

Poweradd Pilot X7 universal power bank external battery charger is an upgraded professional power bank rechargeable battery that features ultra high capacity 20000mAh. This 20000 mAh portable charger power bank, based on a full charge, can charge an iPhone 6 eight and a half times, or a Samsung Galaxy S6 three times, or a large capacity device, such as an iPad Air 2 almost one time.


Advanced Technology Auto Detection for Output Current

This rechargeable power bank battery charger has unique Auto Detection for output current, which will optimize its output current for fastest charging speed. It will automatically recognize a certain USB device plugged in and offer maximum output current to greatly save the time charging.


Dual USB Power Bank

With dual USB port, plug and play design, this compact power bank can charge two devices simultaneously, 2.1A max for each port whenever and wherever.

 

Widely Application

Backup power bank portable charger battery for both indoor and outdoor use

 Perfect reliable power bank for business trip, travel, field work and so on

 Fit for cellphone, MP3, PDA, console and other digital products

 

Quick Charging Time

Based on a huge capacity 20000mAh, 2A input design and 3.4A output design, this poweradd power bank 20000mAh will greatly save your time charging the power bank itself and charging your USB-enabled devices.

 

Portable Design

This portable backup battery charger has highly durable housing that will stand wear and tear.

This compact power bank is lightweight and easy to carry around because of a pocket-friendly size. It's a perfect portable power bank on the go.


Excellent Quality

With grade A Lithium-ion battery cells built in, this poweradd portable charger will offer you great efficiency in recharging your devices and absoulte safety in use. The built-in protection system will protect your devices against excessive current, unstable voltage, over heating, over charge, over discharge and short circuit.

---
How long does delivery take?

---
Usually 3-7 business days.

What countries do you ship to?

---
US only.

How would PoweraddMall ship my order?

---
USPS and UPS are our logistics partners to ship out PoweraddMall products. we will choose the carrier that we think works best for our customers.
Can I change the delivery address of my package after it has been shipped out?

---
Unfortunately, we cannot change the shipment once the product is en route.
Any questions, please contact customer support at service@ipoweradd.com.
If you are having an issue with your Poweradd product and request a return or an exchange, we will try to solve your issue as soon as possible.
Please email direct to service@ipoweradd.com for your Return / Exchange request. Poweradd will promptly proceed with your request.