Buy from Amazon: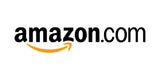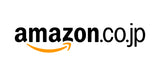 Poweradd Aries Fast Charging Portable Charger Power Bank 10000mAh with Display
Smart High Capacity Power Bank with LED Display:
Poweradd Aries 10000mAh power bank has an integrated digital LED display that can accurately show the charging level and remaining battery power for your devices.
This portable power bank has a high capacity 10000mAh. The high-capacity power bank store a large amount of power safely for backup use.
High Power Performance: When this power bank is fully charged, it's able to give 4 charges to an iPhone, or a few charges to other smartphones.
The LED display power bank has a USB-C port design. The USB-C port works as both an input and output port, making it greatly convenient to charge USB Type C devices. It comes with a USB-C charging cable too.
The safe power bank allows you to charge your devices quickly with full protection from overload, overheating, and short-circuit. It has a sturdy build and compact design to be extremely durable and portable for convenient daily use.

Fast Charging Portable Charger Power Bank:
Poweradd Aries portable power bank allows you to charge your cell phone and tablet most easily. With USB-C Input & Output 5V/3A for the maximum charging current, you can get your moible phone quickly fully charged. Poweradd uses advanced built-in charging chips to ensure safety and efficiency for quick, stable charging.

Stylish Power Bank:
This Poweradd 10000mAh is a typically compact high capacity charger that fits in palm perfectly with great ergonomics in design. The user-friendly design allows you to hold in hand comfortably and carry around without feeling too much weight. This fashionable power bank has a beautifully finished housing which is sturdy and exquisite. The finely anodized surface gives a charming look for a portable power bank wherever you go.

Wide Compatibility:
All USB-enabled devices, smartphones and tablets;
USB-C compatible devices, most Apple and Android smartphones, tablets, including Nexus 7, Nexus 6P, Nexus 5X, Oneplus 2, LG G5, HTC 10 and so on.

Specification:
Capacity: 10000mAh/37Wh
Battery Type: A+ Li-Polymer Battery
Micro Input: 5V/2A
USB-C Input: 5V/2A(3A Max)
USB Output: 5V/3.1A
USB-C Output: 5V/3A
Max Output: 5V/3.1A
Dimensions: 5.9 x 0.7 x 2.9 inches
Weight: 14.1 ounces
---
How long does delivery take?

---
Usually 3-7 business days.

What countries do you ship to?

---
US only.

How would PoweraddMall ship my order?

---
USPS and UPS are our logistics partners to ship out PoweraddMall products. we will choose the carrier that we think works best for our customers.
Can I change the delivery address of my package after it has been shipped out?

---
Unfortunately, we cannot change the shipment once the product is en route.
Any questions, please contact customer support at poweradddirect@gmail.com.
If you are having an issue with your Poweradd product and request a return or an exchange, we will try to solve your issue as soon as possible.
Please email direct to poweradddirect@gmail.com for your Return / Exchange request. Poweradd will promptly proceed with your request.