Buy from Amazon: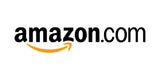 Heavy Duty Power Strip Surge Protector 6ft Cord for Cell Phones, TVs
, Tablets, Computers, etc.

All in One: with these 6 USB ports and 6 outlets in one power strip surge protector, you can charge multi devices such as cell phones, tablets, e-readers, USB battery packs. computers, TVs, and more. Ideal for Home & Office
The High-performance surge protector power strip gives you a convenient way to charge and protect your essential devices.
6 Outlet power strip surge protector ideal for your home, office, or entertainment center, ensuring superior protection for your high-end electronic equipment.
A 6-feet heavy-duty power cord allows you to keep the surge protector in an unobtrusive location while making sure it reaches your devices.
Widely spaced outlets at the corner accommodate large power adapters, battery chargers, or other devices.
Highly Safe Power Strips
This power strip has highly safe surge protection. Equipped with an advanced surge protector inside, it's able to protect your electrical appliances and USB devices from power surges, spikes, fires, overloads, overheating, over current, voltage, and short circuit problems.
Power Strip Expansion with USB Ports:
This white surge protector power strip allows you to connect up to 6 electrical appliances simultaneously. It has 6 USB ports for you to charge your smartphone, tablet, or other USB devices. The 6 USB charging ports include two high output 2.4A Smart USB ports for power-hungry devices such as high-end smartphones, tablets, external batteries, and 4 universal 1A ports for all phones, MP3 players, and other USB-powered devices.
6 Port USB Power Strip Specification:
Max Power: 1625W
Rated Voltage: 125v
Rated Current: 13A
USB Charger Power Rating : 5V-6A
USB Charger Output: 5V===1A*4 / 5V==2.4A*2 (Max 6A)
Outlet Quantity: 6 AC plugs+ 6 USB outlets
Material: Fire-resistance PC shell, PVC copper wire
Cord Length: 1.8m white cable

---
How long does delivery take?

---
Usually 3-7 business days.

What countries do you ship to?

---
US only.

How would PoweraddMall ship my order?

---
USPS and UPS are our logistics partners to ship out PoweraddMall products. we will choose the carrier that we think works best for our customers.
Can I change the delivery address of my package after it has been shipped out?

---
Unfortunately, we cannot change the shipment once the product is en route.
Any questions, please contact customer support at service@ipoweradd.com.
If you are having an issue with your Poweradd product and request a return or an exchange, we will try to solve your issue as soon as possible.
Please email direct to service@ipoweradd.com for your Return / Exchange request. Poweradd will promptly proceed with your request.