Buy from Amazon: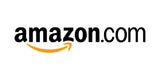 Poweradd 300 Joules 1250W 3 Outlet Surge Protector , Three-Outlet Power Strip
300 Joules Energy Saving Power Strip
This Poweradd charging station has 3 AC outlets and 3 smart USB charging ports for you to power 3 AC electrical appliances and 3 USB devices simultaneously.
The surge protector power strip has high efficiency for the USB ports, up to 2.4A per port, with total output 3A/15W.
This power strip is made of fire-resistant shell, highly conductive copper and reliable electronic components.
It comes with a 5-foot-long UL Listed heavy-duty power cord to support multiple electrical appliances' connection.
Highly safe surge protection: The surge protector has built-in protection against surge, spikes, overload, short circuit, over heating etc.
Ergonomic Design
This Power 3-outlet surge protector is made specially for home, office, hotel  and professional work station. It has 3 AC outlets and 3 USB ports, which make it easy for multiple electrical appliances and mobile devices. It has a mounting holes that allow you to hang the power strip on the wall.
Power Strip Specifications:
Max Power: 1250W
Rated Voltage: 125V
Rated Current: 10A
Surge Energy: 300J
USB Charger Output: V/2.4A(total 3A)
Outlet Quantity: 3 AC plugs + 3 USB outlets
Material: Fire-resistance PC shell, PVC copper wire
Cord Length: 5ft power cord
What is in the Box:
Three-Outlet Power Strip×1
Instruction Manual×1 
---
How long does delivery take?

---
Usually 3-7 business days.

What countries do you ship to?

---
US only.

How would PoweraddMall ship my order?

---
USPS and UPS are our logistics partners to ship out PoweraddMall products. we will choose the carrier that we think works best for our customers.
Can I change the delivery address of my package after it has been shipped out?

---
Unfortunately, we cannot change the shipment once the product is en route.
Any questions, please contact customer support at service@ipoweradd.com.
If you are having an issue with your Poweradd product and request a return or an exchange, we will try to solve your issue as soon as possible.
Please email direct to service@ipoweradd.com for your Return / Exchange request. Poweradd will promptly proceed with your request.