Buy from Amazon: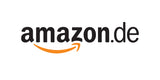 Poweradd Pilot Pro2 23000mAh Power Bank External Battery For Laptop / Cell Phone
> Huge capacity 23000mAh power bank, 1 DC and 2 USB outputs for charging a laptop, and 2 5V USB-charged devices simultaneously.
> Various connectors include major types of laptops and cell phones on the market; adjustable voltage levels (9V/12V/16V/19V/20V) for different laptop models.
> Stylish and slim aluminum body ensures good heat dissipation, smart LCD display window makes it easy to regulate voltage and shows remaining power.
> It will automatically shut down when a short circuit or overloading output occurs to protect your devices.
> Reliable lithium polymer battery ensures quality. Safer and easier to carry around on your trips.
Product Specification:
Battery Type: Li-polymer Battery
Capacity: 23000mAh/85Wh
Input: DC 15~24V/2A
Output: DC 9V/12V/16V/19V/20V 4.5A(MAX)
USB1: 5V, 2.5A
USB2: 5V, 1A
Dimension: 18.28*12.44*1.52cm
Weight: 558g
Compatibles Models:
> Apple's products: iPhones, iPads,etc
> Android device:Samsung Galaxy Note, HTC ONE, Nubia, Google Nexus, etc.
> Laptop: Sony, Acer (Ultrabook), Lenovo, Acer, Toshiba, Asus, HP, Benq, Samsung, Lenovo (Ultrabook), comes with 10 kinds of DC conversion plug such as Dell.
Package Contents:
Poweradd Pilot Pro2 23000 mAh Multi-voltage Portable Charger x 1
110 - 240V AC charger x 1
Charging tips x 10
Instruction manual x1
Feedback Card x 1

Kindly Note:
> Apple cable cable is not included.
> Adjust the mobile power output voltage on the condition without connect any devices
> Please check the model, connector size, voltage and current of your original adapter to ensure compatibility. If you are not able to ensure compatibility, please contact our support service first.
Poweradd offers ultra-long 24-Month limited product warranty and lifetime technical customer support.
---
How long does delivery take?

---
Usually 3-7 business days.

What countries do you ship to?

---
US only.

How would PoweraddMall ship my order?

---
USPS and UPS are our logistics partners to ship out PoweraddMall products. we will choose the carrier that we think works best for our customers.
Can I change the delivery address of my package after it has been shipped out?

---
Unfortunately, we cannot change the shipment once the product is en route.
Any questions, please contact customer support at poweradddirect@gmail.com.
If you are having an issue with your Poweradd product and request a return or an exchange, we will try to solve your issue as soon as possible.
Please email direct to poweradddirect@gmail.com for your Return / Exchange request. Poweradd will promptly proceed with your request.