Buy from Amazon: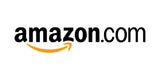 One of the best seller power bank at poweradd.  If you are looking for black and silver color, please click this link.

Lightweight Poweradd Pilot 2GS Portable Charger Rose Gold Power Bank
Stylish aviation aluminum-made hard surface is designed to ensure lightweight and durability. Compact size makes it easy to carry and fit into pocket.
Keep Your Phone's Battery from Dying - 10,000mAh capacity provide 4 full charges to an iPhone 6, or 2.5 full Charges to a Galaxy S6, at least 1 full charges for iPad Mini.
Safest Protection - Built in Li-Polymer battery(anti-explosion battery) and the multi-protect system provide to improve the discharge efficiency and charging efficiency, over-discharge, such as overcharging, high temperature, short circuit, and automatic charging stop, to protect well the Pilot 2GS and your device.
Compact Power Bank - Aluminum body plus the built-in Li-polymer battery, not only increase safety but also make it easy to carry
Wide Compatibility - Since the output port is USB, it can be used to charge smartphones, tablets, and even accessories, or any other 5V USB-charged devices.
Industry-Leading Warranty - Poweradd offers a super-long-term guarantee of 24 months. You can conveniently charge the android device and the Apple device. (Please note: package contents include a micro usb cable, it does not come with the iPhone for the cable.)
Fresh Colors: Gold, Rose Gold
Use Tips
1. Recharges the Poweradd Pilot 2GS Portable Charger with a 2amp output charger to maximize the charging speed(in 6 hours).
2. Fully recharge your Pilot 2GS before first use to activate the battery.
3. Use the included cable, your original cable or a third-party certified one.
---
How long does delivery take?

---
Usually 3-7 business days.

What countries do you ship to?

---
US only.

How would PoweraddMall ship my order?

---
USPS and UPS are our logistics partners to ship out PoweraddMall products. we will choose the carrier that we think works best for our customers.
Can I change the delivery address of my package after it has been shipped out?

---
Unfortunately, we cannot change the shipment once the product is en route.
Any questions, please contact customer support at service@ipoweradd.com.
If you are having an issue with your Poweradd product and request a return or an exchange, we will try to solve your issue as soon as possible.
Please email direct to service@ipoweradd.com for your Return / Exchange request. Poweradd will promptly proceed with your request.