Buy from Amazon: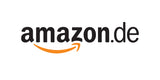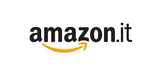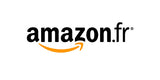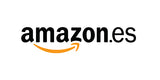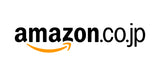 Poweradd Power Bank Portable Charger 10000mAh , Mobile Phone Backup Charger
One of the Best seller 10000 mAh portable charger at poweradd. Top seller 10000mah portable power bank for iPhone, iPad online.

Stylish aviation aluminum-made hard surface is designed to ensure lightweight and durability. Compact size makes it easy to carry and fit into pocket.

Product Features:
Exquisite surface design, made of high-quality durable aviation aluminum, compact size, lightweight and portable for pockets.
The fastest charging time with upgraded 2.4A and 1.0A output ports, 3.4A in total and 10000mAh high capacity, and a 5V/2A quick input. Capable of charging an iPhone S6 four times, a large capacity smart phone like Galaxy S6 2.5 times, or an iPad almost twice.
Two devices can be charged simultaneously with special dual USB port design. The unique blue 2.4A output is more recognizable and efficient.
The creative new technology as equipped with A+ Li-Polymer battery cells and built-in microchips which sharply strengthens the safety of use and the lifespan of devices.

Poweradd - Add Power to Your Life
There has seen an increasing frequency of mobile devices use due to the constant update technologically on electronics. Since the number of recent mobile programs has skyrocketed, the battery itself is found difficult to meet the need of long time assumption. Now here comes the Poweradd Pilot 2GS 10000mAh Battery Charger who has complete competence in supplying power to your devices endlessly. Pilot 2GS's great power reservation and impressive charging ability solve all your mobile device charging problems. It will never bother you that your phone is running out of juice.

Poweradd - Add Nothing to the Weight
Mobile charger users draw attention to Pilot 2GS, in the very first place, for its outstanding surface design. The sturdy, rigid and smooth aviation aluminum stands tear and wear. One more attraction is its slim size  137 x 73 x 13 mm, with a 0.26 kg weight, which enables users to carry or put in pockets rather easily.

Poweradd - Add One More USB Port
2 devices can be charged at the same time, thanks to Pilot 2GS's dual USB, a 1.0A  and a recognizable blue 2.4A ports. You can charge two of your devices or share charging with your fellow.

Poweradd - Add an Accelerator to Your Charging
Pilot 2GS can speed up your charging time with a 2.4A quick charge output USB port and 10000mAh high capacity.  With Pilot 2GS, no doubt, you can get 5 full empty-to-full charges for an iPhone, 3 charges for a large capacity smart phone like Galaxy S4, and 1.5 charges for an iPad.

Poweradd - Add Technological Protection for Use
Well constructed with A+ Li-Polymer battery cells and built-in microchips, Pilot 2GS fully meets the standards of safe use and devices protection. High technological configuration guarantees operation safety and long life performance of your devices.

Poweradd - Add More Devices to the Wide Compatibility
Pilot 2GS portable USB power bank charger does have a great compatibility for smartphones, tablets, and even electronic accessories, or any other 5V USB-charged device. For example, it's the best for iPad Air Mini Retina, Samsung Galaxy S5 S4 S3, Note 3 2, HTC One, Nexus 5, LG Optimus, other Smartphones and Tablets,iPhone 5S 5C 5 4S (Apple Adapters Not Included).

Package Contents
Poweradd Pilot 2GS 10000 mAh portable charger, Micro USB cable, user manual and a feedback card. 


Use Tips
Recharges the Poweradd Pilot 2GS 10000mAh power bank with a 2amp output charger to maximize the charging speed(in 6 hours).
Fully recharge your Pilot 2GS before first use to activate the battery.
Use the included cable, your original cable or a third-party certified one.
FAQ
Question: How many times can a 10000mAh Power Bank fully charge your iPhone?
>>It depends. Please check this blog tips for detail information. And we have update an article about 5 best 10000mAh power banks you can buy under $20


---
How long does delivery take?

---
Usually 3-7 business days.

What countries do you ship to?

---
US only.

How would PoweraddMall ship my order?

---
USPS and UPS are our logistics partners to ship out PoweraddMall products. we will choose the carrier that we think works best for our customers.
Can I change the delivery address of my package after it has been shipped out?

---
Unfortunately, we cannot change the shipment once the product is en route.
Any questions, please contact customer support at service@ipoweradd.com.
If you are having an issue with your Poweradd product and request a return or an exchange, we will try to solve your issue as soon as possible.
Please email direct to service@ipoweradd.com for your Return / Exchange request. Poweradd will promptly proceed with your request.